Our Old Orchard Beach Maine Vacation Rentals Location
Seaside Vacation Rentals Old Orchard Beach has one of the best locations on OOB's 7-mile stretch of beach. We are on East Grand Avenue, directly across the street from a beautiful stretch of the beach at York Street, and in the heart of all area shopping and restaurants. The Old Orchard Beach Pier is just one quarter mile our location!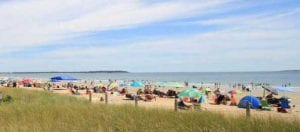 Walk just a short distance and find all the fun at the arcades, amusement parks, shops and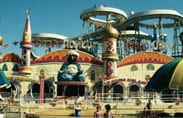 restaurants. Other nearby activities include tennis, golf, cruises, restaurants, theaters, amusements, concerts and superb facilities for deep sea and inland fishing as well as horse racing. For both couples and families, the Seaside Vacation Rentals has the location and the fun you are looking for.
We are 100% free WiFi! Enjoy planning your activities or surfing in comfort. Our accommodations are divided into two main categories, 2 Bedroom Apartments and a 2 Bedroom Vacation Home. Click an image below to see either our 2 bedroom apartments or 2 bedroom vacation home.